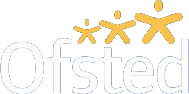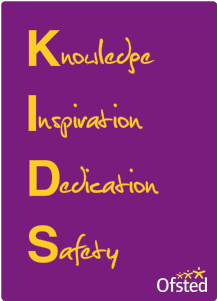 ---
Careers At KKDC
KKDCL – Trainee/Apprentice
Job Title: Trainee/Apprentice
Responsible to: Nursery Manager & Deputy Manager
Accountable to: Room Leaders
Purpose of Post
1. To be trained to do the same post as a Nursery Nurse or Nursery Assistant.
2. To contribute to a high quality caring environment for children. This includes creating a warm, friendly and stimulating atmosphere in which the children can develop emotionally, socially and educationally through individual attention and group activities.
Key Areas
1. To work with children
2. To attend training
3. To complete all assignments set
4. To work as part of a team
5. To attend associated training
6. To liaise with mentor
Duties and Responsibilities
• Attend College and completing assignments on time.
• To attend team meetings and imputing ideas.
• Under supervision, provide all aspects of care for children including washing, changing and feeding.
• To assist with meeting the personal and emotional needs of individual children.
• To provide adult interaction with children in the nursery.
• To be aware of the nurseries confidentiality policy.
Team Work
• Support all staff and engage in a good staff team.
• To attend ALL out of working hours activities, e.g. training, monthly staff meetings, parent's evenings summer fair, Christmas party, etc.
• To input and contribute to ideas regarding implementation of policies and procedures such as Early Years Foundation Stage.
General
• Contribute to good standards of hygiene and cleanliness in Nursery.
• To undertake such other duties and responsibilities of an equivalent nature, as may be determined by the trainee's supervisor from time to time.
• The trainee's duties must at all times be carried out in compliance with the nursery's Equal Opportunities policy.
• Look upon the nursery as a "whole" where can your help be most utilised, be constantly aware of the needs of children.
• To respect the confidentiality of information received.
• To ensure the provision of a high-quality environment to meet the needs of individual children from differing cultures and religious backgrounds, and stages of development.
• To be aware of the high profile of the nursery and to uphold its standards at all times.
• To be aware of all emergency and fire evacuation procedures.
• To be aware of sections 7 & 8 of the Health and Safety at Work Act 1974.
• To understand that as part of training you will be required to move to other parts of the nursery.
• To be flexible in hours and duties in order to meet the needs and requirements of the nursery.
Additional requirements
• To keep abreast of new childcare legislation and practices in Buckinghamshire.
• Applications deadline is Monday 16th June 2018
• Salary: £175.00 to £200.00 per week depending on successful candidate
Nursery Jobs