---
KKDC Staff
Qualified To Care
Being away from your child can be a daunting task for any parent or carer. At KKDC, we understand this and only recruit experienced, qualified and caring staff. Every member of staff is regularly CRB (Criminal Records Bureau) checked and they understand and follow our Code of Conduct (available at the setting) before they are recruited. All staff hold either a CACHE/NNEB, BTEC OR NVQ childcare qualification in either level 2, 3 or 4.
Policies and procedures are in place and regularly updated as regulation changes. Staff regularly attend team meetings and training courses to expand their knowledge and develop their skills, as well as consistently renew their first aid qualifications. We have staff members with over 10 years experience in childcare, many who have children of their own and so understand the varying needs of children. We also have qualified SENCO (Special Educational Needs Co-ordinators) who can support your child with areas of disability.
"The best teacher is the one who suggests rather than dogmatizes, and inspires his listener with the wish to teach himself"
Edward G. Bulwer-Lytton (1803-1873) British politician, poet and critic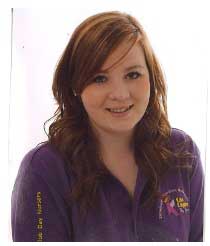 Natalie Watson
Group Leader
Natalie joined the team on 15th March 2010. She started as a trainee and has worked her way up to group leader She holds Level 3 Diploma in childcare and has attended a number of additional training courses such as behavioural management and food hygiene. Natalie enjoys carrying out art and craft activities with the children and ensures her room and the stairs have fun and vibrant displays Natalie got...
Read More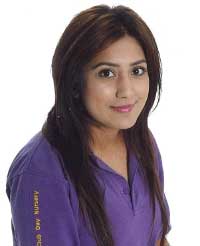 Tasra Hussain
Acting Nursery Manager
Tasra has been part of the team since 21st October 2013. In this time she has also been promoted to Senior Nursery Nurse and oversees our baby floor as well as in charge of the Buttercup group. Tasra hold a Level 3 in Child care and also Management she holds a current first aid certificate and food hygiene and has completed Safeguarding training. Tasra got into child care after babysitting for family members...
Read More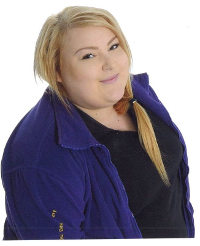 Ashleigh Hopcroft
Nursery Nurse
Ashleigh joined the team on 3rd November 2014. She joined us from another nursery where she Completed her Level 2 in childcare and 1st Aid. Ashleigh will soon be starting her Level 3 with us. Ashleigh will be working in all areas of the nursery Although she has mainly been based on the ground floor. Ashleigh wanted to get into childcare as she has Always wanted to work with children since being so family...
Read More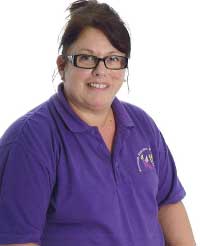 Kim Pinnock
Nursery Cook
Kim has been part of the team since the 3rd March 2008. She has helped us to achieve a 5 star rating with the scores on the doors. Kim joined the team to provide us and the children with health and nutritional meals. She works every morning preparing lunch and baby tea, she also bakes cakes for tea. (Please don't tell her hubby she makes cakes though as he thinks she can't!)...
Read More
Qualified Day Care